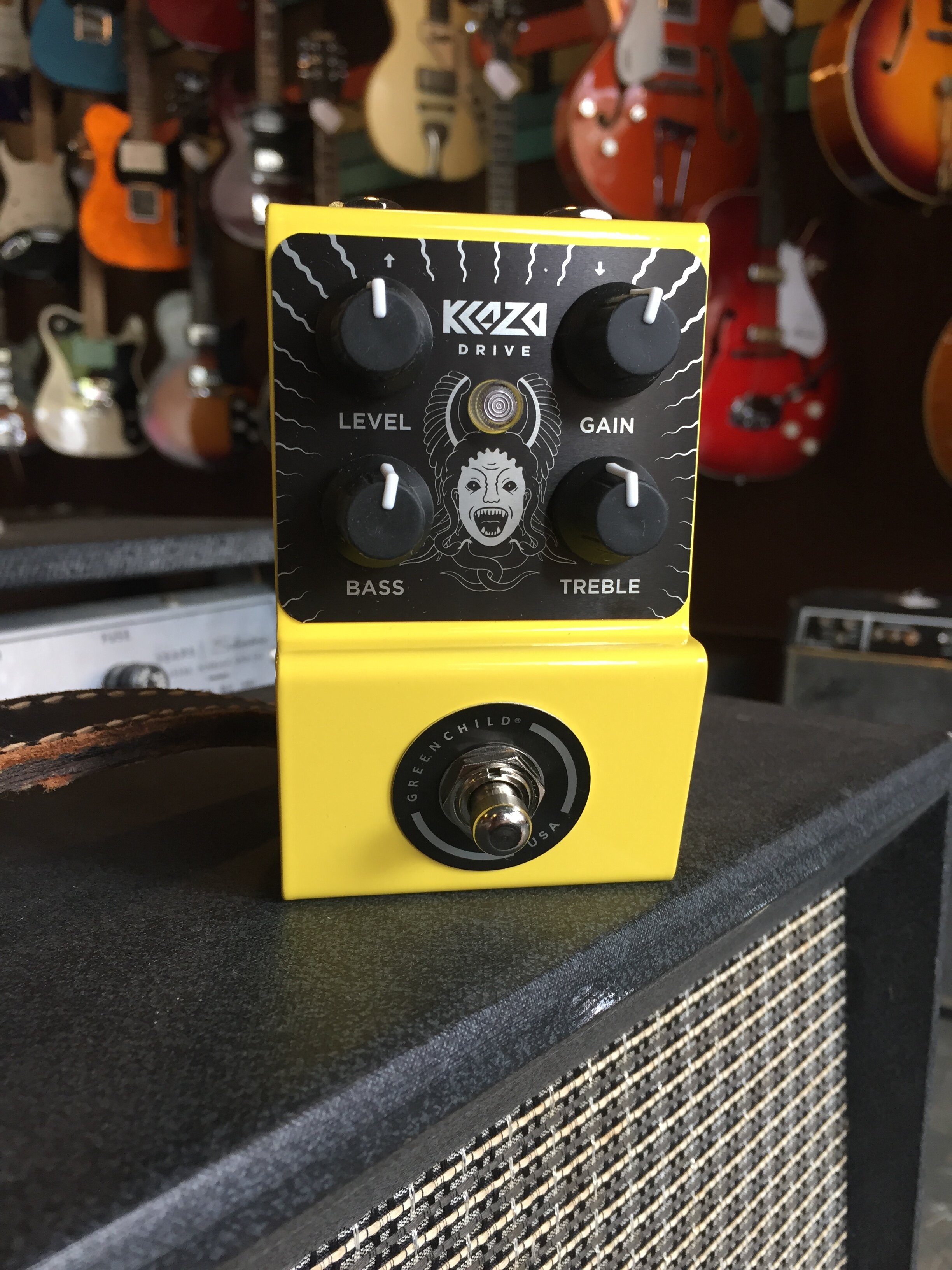 Greenchild Klazo Drive
Cosmetic Condition: Brand New. Comes with box and goodies.
The ultimate always on overdrive!
Klazo Drive is a dynamic rock-n-roll machine with an eminently useful tone stack that will blast your socks off!
Klazo employs carefully selected MOSFET arrays that deliver musical signal clipping across the entire frequency spectrum.
Who ever said all the good ideas have already been taken?
This overdrive will sit well at any point in your signal chain. She is well suited to be driven hard by other pedals.
Our compact enclosure features top mounted jacks that displace as much horizontal board space as a mini-pedal equipped with side jacks.
Features at a glance
Novel overdrive topology

Dynamic signal clipping

Active Baxandall tone stack

Unique, space efficient enclosure

Top mounted jacks

True Bypass

Soft switching

100% analog signal path

Lifetime warranty

Designed & assembled in the USA
You Might Also Like